workshop + event 360° design
To imagine and create the 2nd version of their internal mobile app, GRDF & Blaaast decided to build-up a one-day Hackathon with the help of 60 collaborators of GRDF & a top-notch team of freelance designers & facilitators
Date:
Summer 2016

Client:
GRDF

Agency:
Blaaast
Credits:
Photography: Laetitia Striffling
Event Management : Morgane Lombard ( Blaaast )
Mobile Newsroom : Sylvain Paley & Samuel Chabré
Video Team : BetterTimes

Special thanks to Sofian Meguellati, Tom Coquereau & Régis Pradal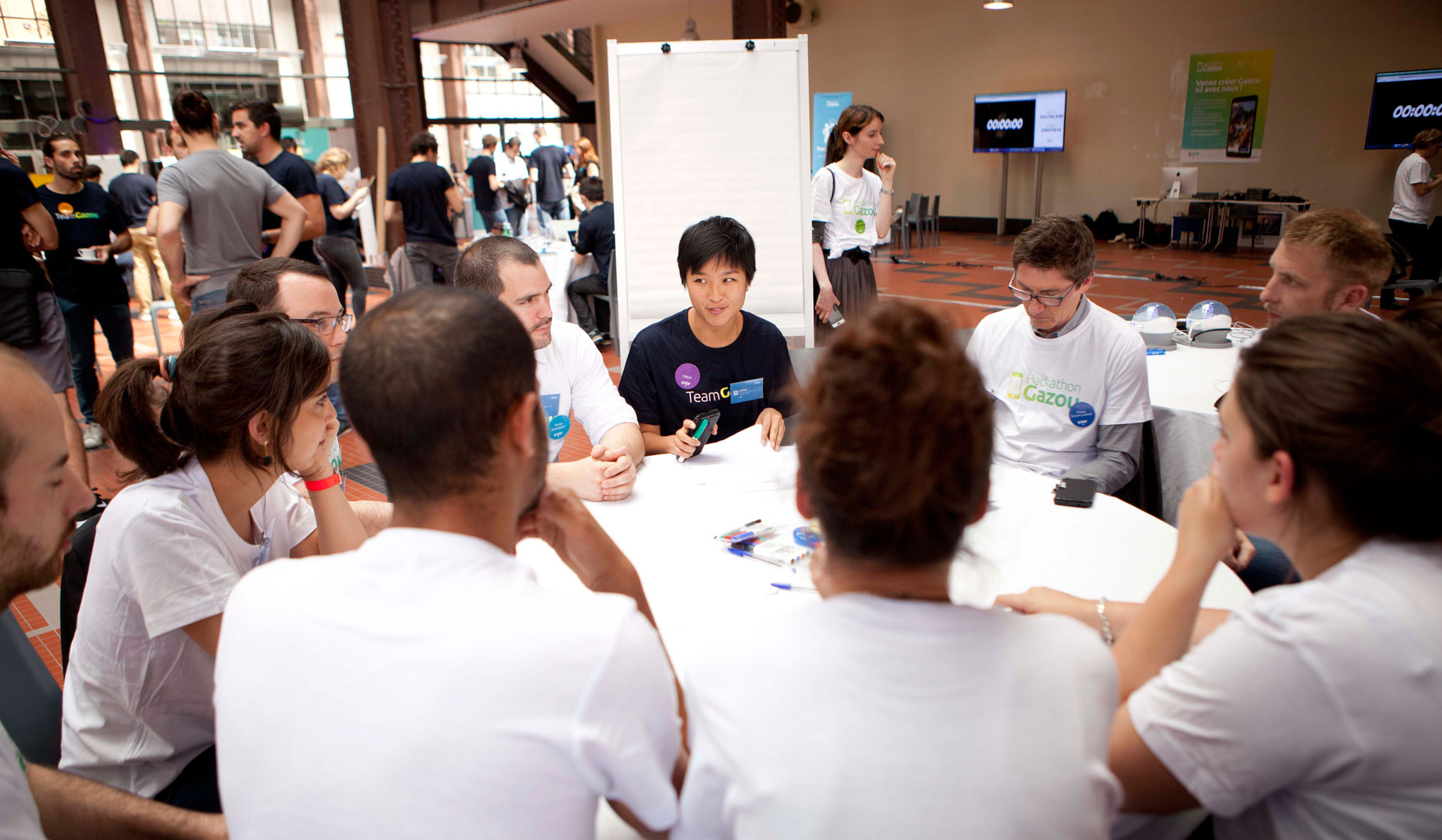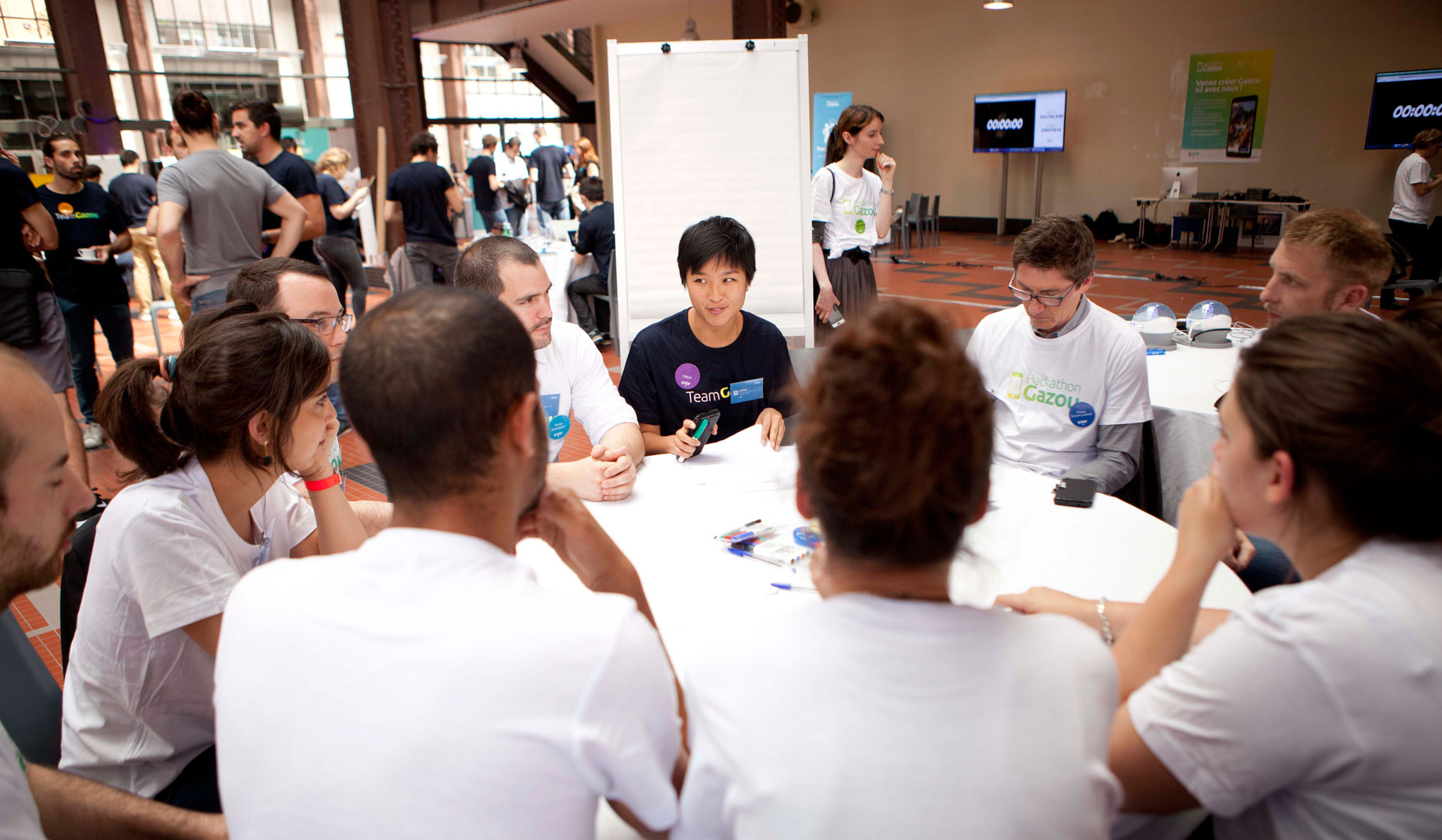 For my first organised event in the glorious building : La Cité du Cinéma, I was in charge of all the design related stuff and the coordination of the design team. Can't say I didn't feel a little bit of pressure though. That's with the help of great facilitators and motivated collaborators that we were able to conduct productive workshops and to ship apps prototypes within the night.

We were even able to make the teams pitch their app concepts the day after at the NUMA Accelerator. Huge thanks to them.
Gazou Car: One of the 6 prototypes produced in one day & one night.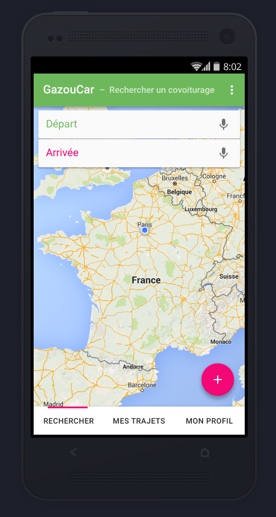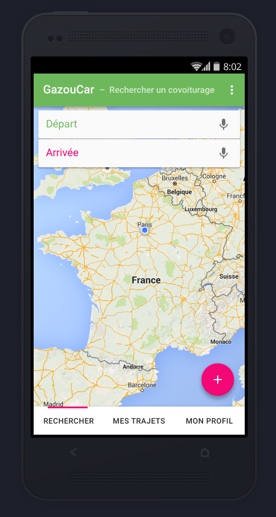 Test the prototype
Access the prototype from your mobile or your computer and test it live on InVision.
[unex_ce_button id="content_y4fejmkh6,column_content_sqzedp3su" button_text_color="#ffffff" button_font="semibold" button_font_size="18px" button_width="auto" button_alignment="left" button_text_spacing="0px" button_bg_color="#4eb1af" button_padding="15px 60px 15px 60px" button_border_width="0px" button_border_color="#000000" button_border_radius="0px" button_text_hover_color="#ffffff" button_text_spacing_hover="1px" button_bg_hover_color="#418e93" button_border_hover_color="#000000" button_link="https://invis.io/PH7TTTQ4M" button_link_type="url" button_link_target="_blank" has_container="" in_column="1"]Test the prototype[/ce_button]
Event summary (in French)